Board of Directors
Brian Bachynski
2017 Volunteer Chair
Brian is Volunteer Chair and has been a board member for six years. He is a seven year St. Albert resident, publisher of the St. Albert Gazette, and senior group publisher for Great West Newspapers. Brian sees great potential for the St. Albert region, and he looks forward to the chamber's continued involvement in building that potential.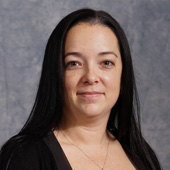 Jodie McFadzen
1st Vice Chair
Jodie owns Penzen Ltd., won the 2012 Youth Entrepreneur Award of Distinction of Alberta, and the 2011 Home Based Business Award of Distinction from the city of St. Albert. She is actively involved with many organizations within the company and has been a chamber board member for the past four years.
Mark Stoneleigh
2nd Vice Chair
Mark has visited thirty-two countries on five different continents and lived in four of those countries. Mark joined the Chamber Board to share his experience and leadership. He enjoys the opportunity to learn from other leaders that are from many different and successful backgrounds in the community.

Karen Chiasson
2017 Secretary/Treasurer
Karen is a co-owner of the McDonald's Restaurants in St. Albert. She has been actively involved in the Ronald McDonald House for over 20 years and is currently on the Board of Directors for the Northern Alberta Ronald McDonald House located in Edmonton.
Ken Macrae
2016 Past Chair
Ken has been in public accounting and auditing since 1976 and moved his private practice to St. Albert in 2002 where he thoroughly enjoys a seven minute commute to his office. He was recruited to the Chamber Board of Directors in 2007 and spent five years as Treasurer before becoming a Vice Chair
Mel Knott
2017 Director
Mel is a Sales Representative with Re/Max Professionals and got involved with the Chamber of Commerce first as a member and then accepted an invitation for leadership as a volunteer director. He sees St. Albert business people and residents have a great sense of community and this is a great environment for both family and business.
Garry Wetsch
2017 Director
Garry served on the City Council of St. Albert from 1974 to 1977, and his family has, and always will, support local shopping with businesses that earned their trust with quality, integrity, and friendliness. He has been involved with the Chamber for three decades and believes that it is the heart and soul of the business community.
Kristin Boser
2017 Director
Kristin was born and raised in St.Albert. She was delighted to join the Board of Directors for the Chamber of Commerce to help give back to her community. She is passionate about her career and runs her family business as Realtor© and home designer for Sarasota Home and Realty. Kristin and her husband are proud to raise their 3 girls in the best city in Canada.
Don Johnston
2017 Director
Don truly enjoys being associated with the Chamber and felt he could contribute when he was asked to become a member of the Board again. His company, Johnston Builders Ltd., has been part of St. Albert's friendly and connected business community for over twenty years, and he feels his company benefits from many Chamber initiatives.